Event Portal 2.0 Lifecycle Management Features are now Generally Available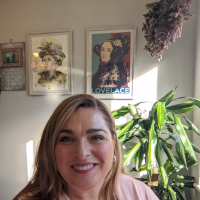 Event Portal 2.0 Lifecycle Management Features are now Generally Available
The following Event Portal 2.0 features are now GA.
Version control and lifecycle states: Create and track every version of each object type through their lifecycle. Available for applications, Event API Products, event APIs, events, schemas, and enumerations.
Custom attributes: Customize Event Portal objects with additional attribute and value data so you can better integrate Event Portal data with your organization's operational processes. You can also search for objects with custom attributes using configurable search filters in Catalog.
Event API Products and event APIs:
Both are searchable in Catalog.
Event API AsyncAPI specification download now includes support for the following:
Operation bindings: REST/RESTs, MQTT, MQTTs, MQTTWS, MQTTWSs, SMF, SMFs, SMFC, AMQP, AMQPs
Both can now be integrated with third party API management platforms via the Event Portal published REST APIs. Application teams can use Event Portal to create and lifecycle manage Event API Products, while consumers across their organization, partner ecosystem, and customer base can find and request access to them via the same developer portals they use to access REST APIs.
Integration support for specific API Management systems will be added over time.
Event Portal 2.0 is available to all users with Event Portal access. You can switch between Event Portal versions by following these instructions.
For more information, see our Event Portal 2.0 documentation.