Distributed Tracing is now Generally Available!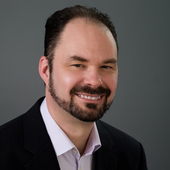 rtomkins
Member, Employee
Posts: 20
Solace Employee
I'm thrilled to announce that Distributed Tracing is now generally available for all customers and prospects. The recent release of PubSub+ 10.2.0 included distributed tracing!
Thanks to all the customers who tried out our early access release of distributed tracing! Our Early Access release of distributed tracing is now complete! We had a record-breaking number of customers asking for this early access release! Thanks again!
If you would like to continue to experience distributed tracing for free, you still can! Distributed tracing in demo mode is available for current and trial customers in 10.2.0! Check it out!
Solace Distributed Tracing is an amazing new capability that pulls back the curtain and lets you understand on an event-by-event basis what is happening to your events as they traverse through the event mesh. It unites the event mesh with the observability tools used today with application performance monitoring and HTTP/REST messaging! Ultimately, it will provide full visibility of your events as they traverse clients & the event mesh for debugging, troubleshooting, event mesh analytics, performance analysis, audit, governance, and non-repudiation among other use cases. We expect to deliver wave upon wave of new distributed tracing capability over the coming releases.
Speaking of which, keep your eyes out for the upcoming early access release of Distributed Tracing with Context Propagation! This time it will be available on Solace Cloud too! Coming soon!
Keep handling those events,
Rob Tomkins
Core Product Manager
Comments