Pub-Sub+ Standard 9.7.0.29 issues when starting the container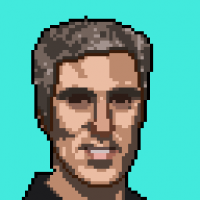 Hi everyone,
I wanted to retry to set up a broker today over Oracle Linux and there's a new version of the PubSub+ Standard broker (9.7.0.29).
As I'm using Solace's GCP Quickstart guide to do my broker instantiations, I use the install script provided.
Everything ran smoothly in the past, but not today.

In this new version, the 1.000 connection limit is enforced during the container start, and it fails if the environment configuration is set with maxconnectioncount > 1000.
I used to try out the standard broker with a 2 thread 16 Gb ram typical setup and that validation wasn't enforced during the container start (at least it wasn't on 9.6.0.38).
If you also use the install-solace.sh script on that quickstart, just change it to have the maxconnectioncount capped at 1000 even if you have a lot of memory available.
I created a Pull Request with the fix. Hopefully, this will be incorporated in the script so that we don't need to worry about this.
HTH
Cheers
Jose
Tagged:
Comments