New Video: Guaranteed Consumer ACKs
hong
Guest
Posts: 480
✭✭✭✭✭
After his previous video Solace Guaranteed Publisher: ACKs and NACKs, our Developer Advocate Aaron Lee just posted the 2nd part of the series.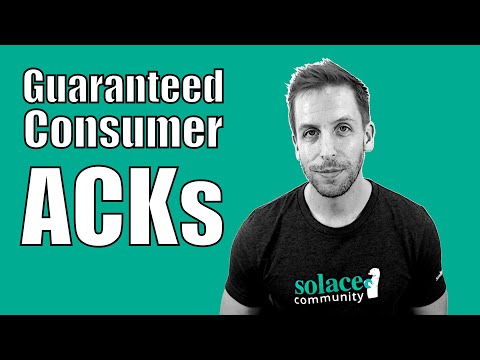 https://www.youtube.com/watch?v=K7_E7kzTHhk
In this new video, he talks about the things to be expected and some best practices for consumer and processor applications using Solace PubSub+. In particular, he covers:
Direct messages
Guaranteed (Persistent) messages
Exception handling for guaranteed consumers
Watch the video and post your questions or comments below.
Comments