Kafka Summit APAC July 27/28 - come watch our LIVE demos!!!
Aaron
Member, Administrator, Moderator, Employee
Posts: 483
admin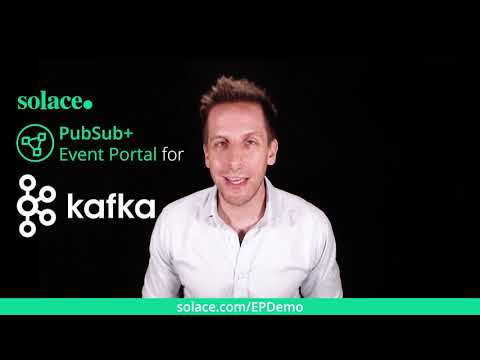 https://youtu.be/xPuPKBsMEHQ
Hi Community!
As mentioned last week on my Office Hours, next week is the Kafka Summit in APAC, July 27th and 28th. Solace is a gold sponsor, and so we have a booth and everything. And it's free to attend the conference, so you should definitely show up! REGISTER HERE: Kafka Summit 2021 APAC
Our colleague @Phil is going to be giving a talk at 12pm GMT+8 on the 28th: "Mesh-ing Around with Streams Across the Enterprise". Be sure to check that out.
But more importantly (haha!) is that my colleague @arih and I will be doing some LIVE DEMOS during some "office hour" slots, four over both days, where we will be showing off all the capabilities of the PubSub+ Event Portal for Kafka. Please come by and check them out!
July 27th (Day 1):
12pm - 1pm, GMT+8: Discover your Kafka Clusters! Events are very valuable for our business. But way too many events that we can't find, or not even aware of their existence, is bad news. This demo shows you how to discover and catalogue your Kafka Clusters, apps, events, and schemas. And not forgetting your Connectors too. With the PubSub+ Discovery Agent for Kafka, you'll get tons of visibility into your Kafka infrastructure.

2pm - 3pm, GMT+8: Events as Products! In this demo, @arih will take the existing and scanned Kafka environment from the first demo, and after uploading into the PubSub+ Event Portal for Kafka will use some code generation tooling to build Spring Cloud Stream apps directly from discovered events. He'll then show off the new Event API Products, showing how to create and publicly expose new events from your infrastructure to other interested 3rd parties.
July 28th (Day 2):
11am - 12pm, GMT+8: Discover your Kafka Clusters! same as Day 1

1pm - 2pm, GMT+8: Solace Source/Sink Connectors for Kafka With your Kafka infrastructure visualised and catalogued, this demo will further show how to have an layer to take in events in an open and guaranteed manner. It's like your a proxy but with so much more. This demo will show how to take events from other site, a Cloud for this one, and let the producer uses whatever they like, JMS, AMQP, MQTT, REST, WebSocket. And to come full circle and also include this new addition into the Event Portal for holistic view of your event-driven architecture.
Register for the Kafka Summit APAC, and come say hello!